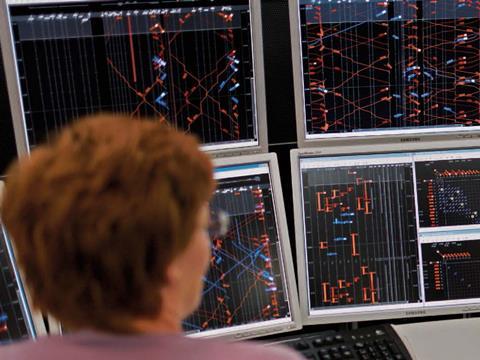 GERMANY: Infrastructure manager DB Netz has licensed the Rail Control System train control and dispatching package developed by Swiss Federal Railways, and plans to deploy it across the German network from 2019.
Introduced by SBB in 2009, RCS is also used by BLS and SOB. Belgium's Infrabel was the first international customer.
RCS comprises a number of applications. RCS-Dispo displays the operational status of the network, with information on current and planned train movements. RCS ADL provides optimised driving profiles for fluid train operation and energy efficiency. RCS HOT optimises the pathing of trains through bottlenecks such as complex station approaches, and RCS ALEA provides alerts and facilitates the exchange of information during incident assistance.