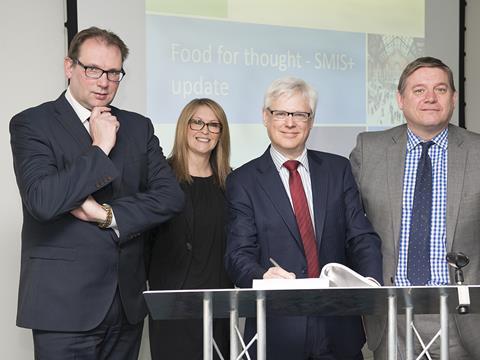 UK: Railway safety and standards authority RSSB has awarded Ideagen a £4·9m contract to replace the industry-wide safety reporting system using its Gael Enlighten cloud-based application.
The new SMIS+ safety management information system will replace RSSB's current database, which dates from 2002 and acts as a central reporting facility for around 75 000 events a year. It will also replace the close call system used to record and manage low-severity events.
The aims are to capture safety event data more effectively to improve learning from potential or actual incidents; to introduce a common process for tracking, managing and investigating safety events, local actions and recommendations; and to define industry-wide key performance indicators while allowing operators to customise their own.
SMIS+ will use the latest social, mobile, analytics and cloud technology to give a 'social user experience, mobile working, advanced data capture and business intelligence and cloud deployment', according to Ideagen. 'This contract is a major one for Ideagen and is the result of a strong commercial and technical bid in late 2015', said CEO David Hornsby on March 30. 'Both Ideagen and RSSB share the same vision of how innovation can drive safety through the UK rail sector and this opportunity to provide a game-changing and transformational project is one that we are very excited about and eager to get underway.'
'Britain's railways are among the safest in Europe and highly regarded for their approach to data, analysis and evidence-based decision making', said George Bearfield, Director of System Safety at RSSB. 'As part of the industry's health and safety strategy, there is a commitment to improve this capability through next generation reporting systems and risk models and that's where SMIS+ comes in.'