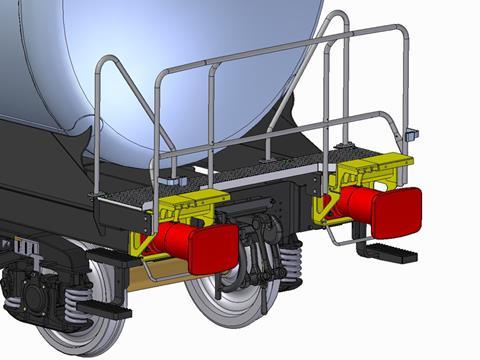 Wagon leasing company VTG has developed an anti-climb system which can be retrofitted to tank wagons, protecting the tank floor and the tank itself from damage in the event of a collision.
East Japan Railway and Hitachi are to sell anonymised statistical data on users of Suica smart ticketing to third parties. Potential customers include companies considering opening businesses at stations, and property investors and advertisers seeking information on particular locations.
Procom has launched a dual-duplex filter to protect GSM-R equipment from interference caused by public mobile phone signals. The PRO-DDPF GSM-R filter offers low insertion loss, a high level of rejection close to the pass band and good rejection of out-of-band spurious signals.
Henkel's Loctite LM416 has been developed for SNCF which uses it to lubricate slide chairs and reduce the energy needed to operate turnouts. LM416 is applied using a long-handled brush, requiring 6000 mm3 per chair. The lubricant is also available in aerosol form for locations that are difficult to access.