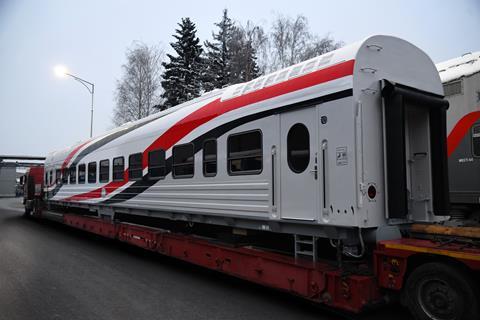 EGYPT: The TMH International subsidiary of Russian rolling stock manufacturing group Transmashholding has awarded South African company SME Exports a contract to supply 800 heating, ventilation and air-conditioning systems for coaches ordered by Egyptian National Railways.
SME Exports supplies HVAC to customers in South Africa and Botswana, and TMH said its order worth more than €30m would introduce the company to the global supply chain.
SME Exports will deliver its HVAC equipment to Russia and Hungary, where half of the coaches will be manufactured. Some HVAC production is to be localised in Hungary, and SME will provide warranty and commissioning support in Egypt.
'We aim to develop rail industrial ecosystems together with global and local suppliers', said Martin Vaujour, CEO of TMH International, on December 11. 'We look forward to working with SME Exports, as a model of cross-country cooperation between South Africa, Egypt, Hungary and Russia, benefiting to all parties'
TMH is to supply ENR with a total of 1 300 coaches under a contract awarded in September 2018, with 800 to be equipped with HVAC and the rest to have forced ventilation. A prototype was delivered from Russia to Hungary for testing in November, and delivery of the first batch of 30 production coaches to ENR is expected by end of Q1 2020.