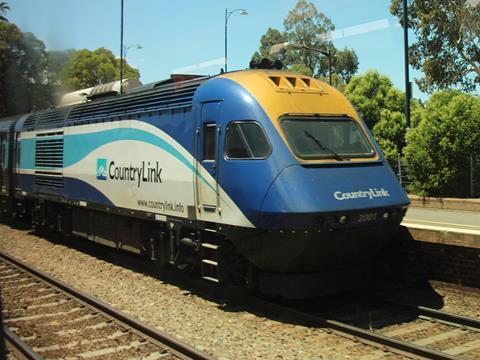 AUSTRALIA: New South Wales TrainLink has awarded remote conditioning monitoring specialist Perpetuum a five-year contract to collect and monitor rolling stock and track information using sensors which will be fitted to the fleet of XPT power cars used on inter-city passenger services.
This is the UK-based company's first multi-year contract for the provision of data services, and its first major export contract for track condition monitoring.
Perpetuum is to supply its wireless self-powered sensors, train-to-ground communication equipment and data management systems, and will deploy its track and ride quality monitoring algorithms and condition alarms.
The XPT fleet of comprises 19 power cars based on the British HST and 60 coaches. It operates around 3·5 million train-km a year, carrying one million passengers on long-distance routes servicing Sydney, Melbourne and Brisbane.
As well as helping to improve track maintenance and the ride quality of the existing fleet, Perpetuum will provide track condition information and wheel-rail measurement benchmarks to inform the procurement of a new generation of rolling stock to replace the XPT fleet.