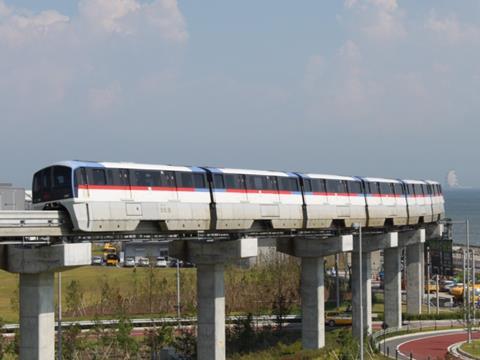 JAPAN: Tokyo Monorail Co has confirmed that it plans to extend the Tokyo Monorail line by 3 km from Hamamatsucho to Tokyo main line station. The project is expected to cost ¥109·5bn and be completed in 10 years.
The monorail line currently runs from Haneda International Airport to Hamamatsucho, where interchange is provided with JR East's Yamanote Line. The extension would use a 3 km elevated alignment beside the JR Keihin-Tohoku Line to reach Tokyo station, where an elevated terminus would be constructed above the platforms of the Tokaido Line. No intermediate stations are envisaged.
Hamamatsucho station is to be rebuilt as part of a 12-year redevelopment project that also covers the World Trade Centre. Work to make the station fully accessible is due to be finished in time for the 2020 Olympic and Paralympic Games, which Tokyo will host.
Meanwhile, Tokyo Monorail Co parent company JR East is considering building a conventional rail link to Haneda Airport, which would allow it to operate through services to Shinjuku and Tokyo stations.