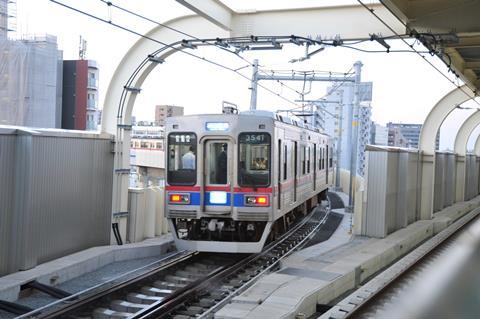 JAPAN: Tokyu Corp and Tokyo's Ota Ward have set up a third sector company to build a link that will improve access to Haneda Airport from the northwestern part of Tokyo.
President of Tokyu Corp Seiichi Fukada and Mayor of Ota Ward Tadayoshi Matsubara announced the move on October 14. The company will be known as Haneda Airport Line Co Ltd and it will be the driving force behind construction of what is known as the Kamata Line.
The company has a capital of ¥295m, Ota Ward having a 61% stake and Tokyu Corp 39%. Ota Ward will cover 70% of the project cost, with Tokyo Metropolitan government funding the other 30%.
The first phase of the project involves construction of a 1∙5 km tunnel from Yaguchi-no-Watashi station on the Tokyu Tamagawa Line to Kamata and a further 700 m underground section eastwards to Keikyu Kamata on the Keikyu Airport Line. This will complete a link between the two Kamata stations and improve accessibility from the airport district to areas in northwest Tokyo including Shibuya, Shinjuku and Ikebukuro.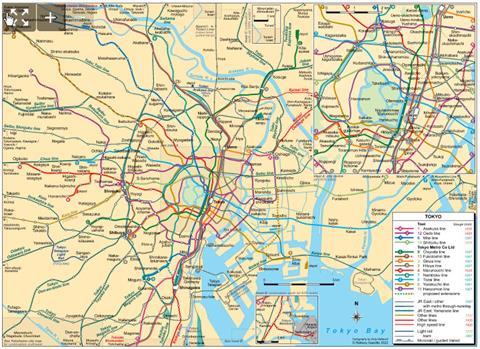 In a second phase, the 1 067 mm gauge line will be extended a further 1∙85 km eastwards to Otorii on the Keikyu Airport Line, which serves Haneda Airport and is built to 1 435 mm gauge. Otorii is about 2∙85 km west of Haneda's Terminal 3 and almost 4∙5 km west of terminals 1 and 2.
JR East is already working on a project for a 1 067 mm gauge link to Haneda Airport, which is also served by the Tokyo Monorail from Hamamatsucho. The link is expected to open in 2029 and will consist of a main line from the airport terminals that will offer access to three of JR East's existing lines.
A branch known as the West Yamanote route will head towards Osaki and Shinjuku, while the East Yamanote route will run north towards Shinbashi and Tokyo's main station; the third branch will run east in the direction of Shin-Kiba. All three will achieve substantial reductions in journey time ― the trip from Haneda Airport to Tokyo station will be cut from about 30 min to 18 min.