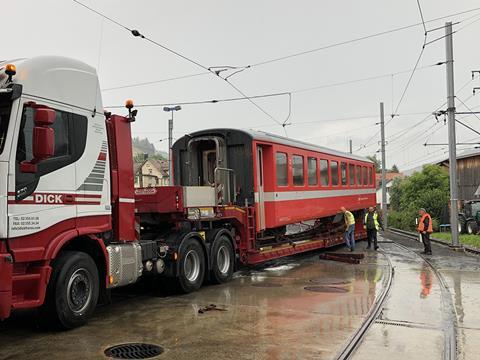 AFRICA: Société de Transport Ivoiro-Burkinabe has acquired rolling stock formerly used by Appenzeller Bahnen in Switzerland.
Following refurbishment in France, the three BDe 4/4 II electric railcars, three ABt driving cars and nine second class coaches are to be used on thrice-weekly services between Abidjan in Côte d'Ivoire and Ouagadougou in Burkina Faso. Trains take around 18 h to cover the 1 260 km.
The metre-gauge vehicles are between 35 and 55 years old, and were previously used on the Gossau – Appenzell - Wasserauen line until being displaced by Stadler vehicles ordered under Appenzeller Bahnen's fleet renewal programme. The operator has also sold EMUs to Transports Publics Neuchâtelois in Switzerland and Austria's Achenseebahn.