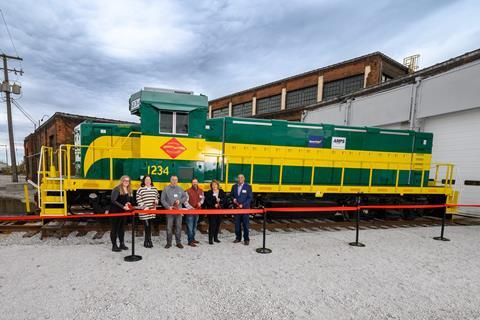 USA: OmniTRAX's Newburgh & South Shore Railroad has put an AMPS Traction G9 battery shunting locomotive into service in the Cleveland area.
The railway has been supported by Ohio Environmental Protection Agency's Diesel Mitigation Trust Fund, which provides grants for projects to improve air quality.
The FRA-compliant loco is expected to reduce fuel consumption by half and cut NOx emissions and particulate matter by 77%.
'AMPS Traction's innovative technology is the perfect addition to our fleet', said OmniTRAX President & COO Sergio Sabatini on November 9. 'We will continue to invest in technologies that help keep our communities clean and safe, and we are thankful to Governor DeWine and Ohio EPA for the grant programme that has made this emission-saving equipment upgrade possible'.