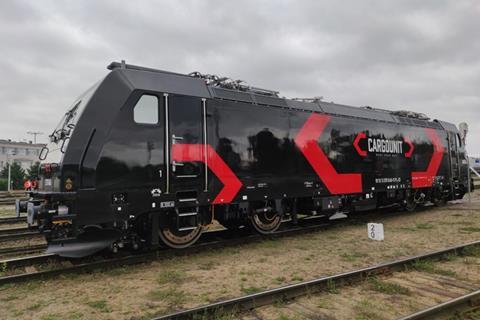 POLAND: The Three Seas Initiative Investment Fund advised by infrastructure, sustainable energy, property and digital asset investor Amber Infrastructure Group has agreed to acquire locomotive leasing company Industrial Division, which trades as Cargounit, from its founders Jacek Szczegodziński, Arkadiusz Ignasiak and Piotr Ignasiak and private equity investor Abris Capital Partners.
Closing of the transaction agreed on October 20 is expected by the end of the year, subject to customary conditions.
Amber said Cargounit was the largest independent locomotive leasing company in Poland, the only one able to offer a full suite of locomotive types, and the sixth largest rolling stock company in Europe.
Amber envisages expansion of the business to operate in other countries, and plans to invest 'heavily' in new multi-system locomotives able to operate across borders.
'Cargounit's existing asset base and customer relationships offer a strong platform for expansion both in Poland and surrounding countries', said Senior Investment Director Joe Philipsz. 'Increasing the interconnectivity of the Three Seas countries, reducing transportation costs and enhancing the infrastructure are all core objectives of the fund.'
Abris Capital Partners had acquired a majority share in Cargounit from the founders in May 2016, and subsequently provided additional capital to finance the staged acquisition of a large pool of locomotives, followed by targeted purchases of smaller fleets.
Cargounit now has diversified fleet of almost 180 electric and diesel main line and shunting locomotives, and has seen a threefold increase in revenues and profits. It also implemented initiatives focused on revenue and cash flow resilience, securing long-term contracts and offering fleet management services.
'We are delighted with how Cargounit has grown, and especially how resilient this business has been this year', said Edgar Koleśnik, partner at Abris Capital Partners. 'We are extremely proud to have created the largest independent locomotive lessor in Poland in strong co-operation with the founders and management team. We are pleased that the company can now go forward to the next stage in its growth.'