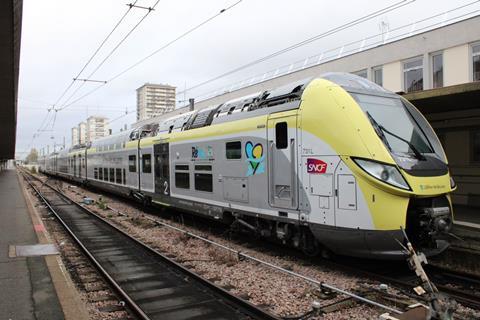 FRANCE: The Centre-Val-de-Loire région has funded a €145m firm order for a further seven Alstom Omneo Premium double-deck electric multiple-units, which will replace Corail coaches on Paris - Orléans stopping services from mid-2026
The announcement came on November 9 as the région and SNCF Voyageurs unveiled the last of 32 Omneo Premium EMUs delivered under a 2018 agreement when the national government handed the region responsibility for services on the Paris - Orléans - Bourges/Tours and Paris - Nevers routes, along with €480m to fund rolling stock renewal.
The Omneo Premium is a version of the Régio2N EMU with an enhanced specification including more comfortable seats. The 200 km/h trainsets have CCTV, air-conditioning and cycle spaces; from 2024 they will have wi-fi.
The deliveries have enabled an increase in services this year, with another augmentation scheduled for 2024 including additional weekend services to Paris and between Orléans and Tours.
The regional authority has spent €1.4bn on rolling stock over the past 10 years. It has also funded an increase in services on the Tours - Loches line in December 2022 and an increase in services on the Tours - Chinon route from December 2023.
The authority is currently in discussions with Alstom over the acquisition of five or six more Régio2N EMUs to replace Corail coaches on the Paris - Chartres - Le Mans line. New stabling facilities would be provided in Chartres.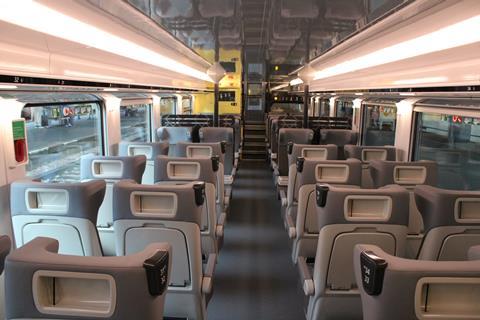 A midlife overhaul is also planned for the région's 17 Alstom ZTER Class Z21500 EMUs, the 12 Alstom TER 2N NG Class Z26500 EMUs and 21 Bombardier AGC Class Z27500 EMUs.
The transport element of the Contrat de Plan Etat-Région agreement between the central government and région is expected to be signed in December.