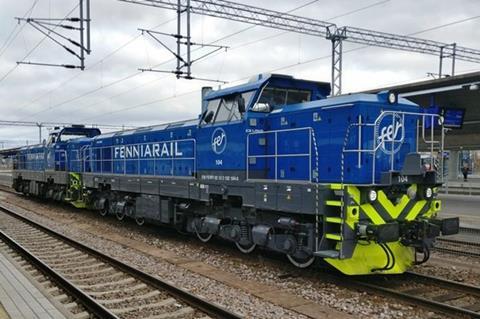 FINLAND: Open access freight operator Fenniarail has placed a firm order for CZ Loko to supply an EffiShunter 1600 Co-Co diesel-electric loco in 2020, with an option for six more.
The Czech manufacturer supplied five similar machines to Fenniarail in 2015 and 2017. The 1 524 mm gauge centre-cab locomotives are powered by Caterpillar CAT 3512 C-HD engine rated at 1 550 kW with AC/DC transmission.
CZ Loko has also suplied two similar 1 435 mm gauge locos to Hungarian operators CER and MVÁ.