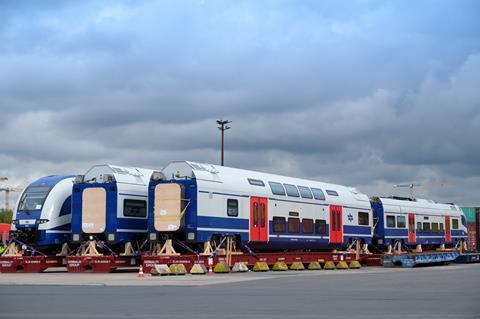 ISRAEL: Israel Railways has approved a 7bn shekel rolling stock acquisition programme which will enable it to phase out single-deck trains to help meet forecast ridership of 105 million passengers in 2025 and 300 million in 2040.
The plan approved on July 31 includes a planned order for a further 96 Alstom double-deck push-pull coaches, adding to its current fleet of 580, along with four more Traxx electric locomotives to join the existing fleet of 62.
It also includes 81 Siemens Mobility Desiro HC partly double-deck electric multiple-units to join the existing fleet of 24 in service and 36 on order; the planned order will specify larger tables for laptops and some coaches with cycle spaces.
The additional vehicles would enable ISR to provide more than 1 000 seats per train by operating eight-car sets of Alstom push-pull coaches and 12-car trains comprising pairs of Siemens EMUs.