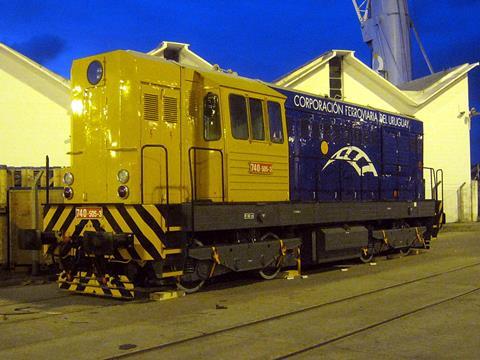 URUGUAY: Infrastructure company Corporación Ferroviaria del Uruguay has taken delivery of a refurbished ČKD Class 740 diesel-electric locomotive supplied by rolling stock repair and freight transport company Loko Trans Slovakia.
The locomotive was delivered to the Port of Montevideo on May 24, and is to be deployed on works trains for the upgrade of the route from the capital to Rivera.
It will haul 10 ballast wagons delivered from Slovakia in November 2013, replacing AFE locomotives which are needed for use on other services.