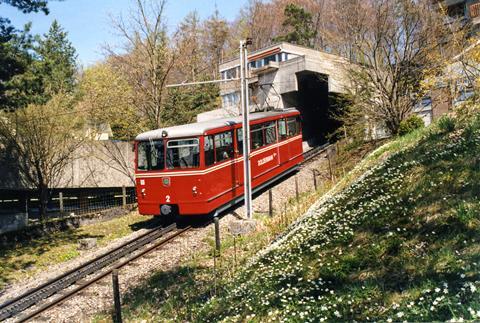 SWITZERLAND: Zürich public transport operator VBZ has awarded Stadler Bussnang a SFr10·6m + VAT contract to supply two rack railcars for the metre-gauge Dolderbahn, which starts at Römerhof in the city suburbs and climbs 162 m in 1 328 m.
The railcars are scheduled to be delivered in mid-2024.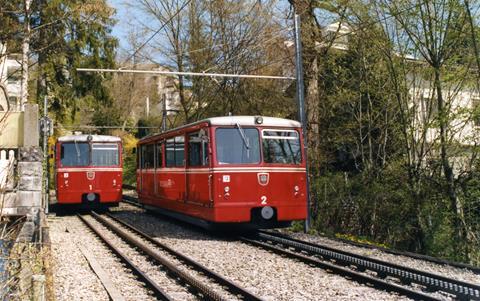 The Dolderbahn is owned by the Dolderbahn Betriebs AG, itself 50% owned by the city of Zürich, and operated by VBZ. It orginally opened in 1895 as funicular, but was extended and converted into a von Roll rack line in 1972-73 with two Bhe 1/2 railcars supplied by SLM.
The journey time from Römerhof to Dolder is under 6 min, and the line's passing loop includes an unusual design of flexible rack turnout.