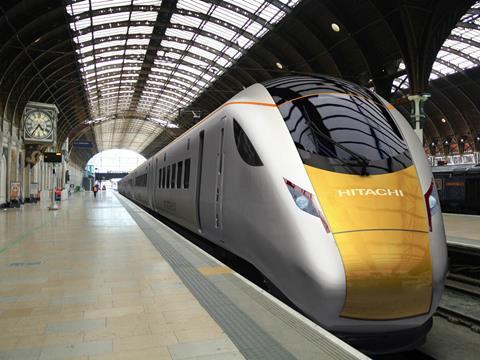 UK: Hitachi Rail Europe has awarded Saft a contract to supply batteries to provide up to 3 h of back-up power for lighting, ventilation, door-opening and communications systems on the Class 800 and Class 801 trainsets being built under the Intercity Express Programme.
The compact 'plug and play' underfloor battery rafts will feature MSX batteries providing high power and cycling performance over operating temperatures ranging from - 30°C to +50°C. Each Class 800 and 801 trainset will be fitted with at least two battery units, with some having three or four.
The five-year 'multi-million euro' framework contract announced on January 27 is one of the largest Saft has won in the UK rail industry, covering the supply of batteries for up to 122 trainsets.
The first confirmed order under the agreement covers 135 battery units for trainsets to be built for the Great Western Main Line. Saft will deliver the majority of these to the assembly plant which is Hitachi is currently building at Newton Aycliffe in northeast England, apart from an initial batch of 28 which will be supplied to Japan for the pre-series test programme starting later this year.