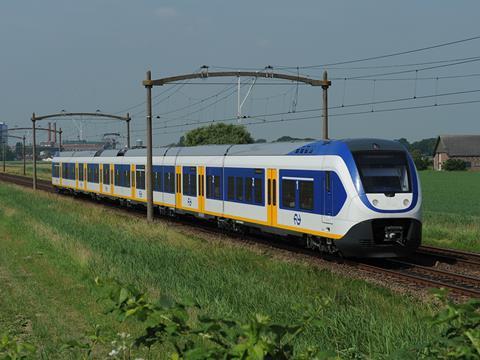 NETHERLANDS: The consortium of Bombardier and Siemens which supplied NS Reizigers' fleet of 131 Sprinter Lighttrain electric multiple-units has been awarded a contract to install toilets and fit slide-out steps to improve accessibility by mid-2021.
The modifications were not foreseen when first orders for the EMUs were placed in 2005, but following staff and public complaints the government has made the installation of toilets a requirement of NS Reizigers' concession to operate passenger services on the core network in 2015-24.
The negotiated contract for the work was awarded by NS Financial Services on August 23 without a competitive tender. According to the company, the changes would require access to manufacturing information and software source code which is the confidential property of the train builders, and involving a third party would affect warranties and create uncertainty about liability for faults.