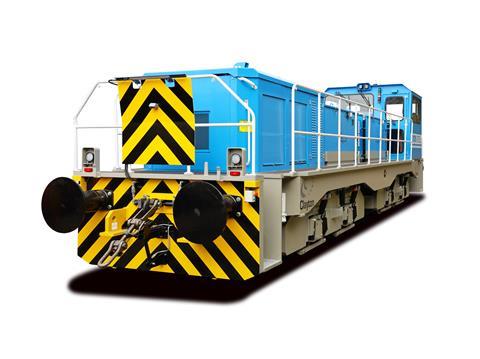 UK: Clayton Equipment has agreed a contract to supply a further two Hybrid+ CBD90 battery-diesel locomotives to Tata Steel's Port Talbot steelworks, taking the total order to five.
The CBD90 is a 90 tonne Bo-Bo locomotive are powered by a EU Stage V compliant diesel engine, and are also fitted with an onboard battery which can be charged from a three-phase supply to enable emission-free operation.
Clayton Equipment said the five locomotives would be the largest built in the UK for more than 20 years. They have ordered to replace ageing shunting locomotives, some of which are more than 60 years old
'We are very proud to work with Tata Steel UK and to supply an additional two CBD90 locomotives', said Clayton Equipment Managing Director Clive Hannaford. The company will supply Tata Steel 'with sustainable, low-emission environmentally compliant locomotives which meet its commitment to invest in new technology and provide cost savings', he added.