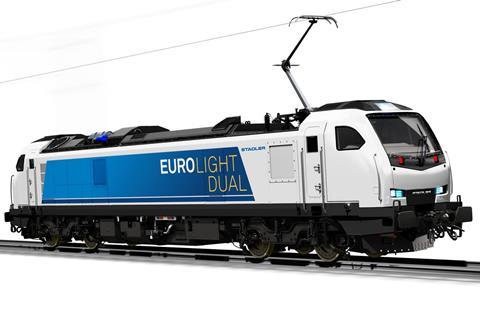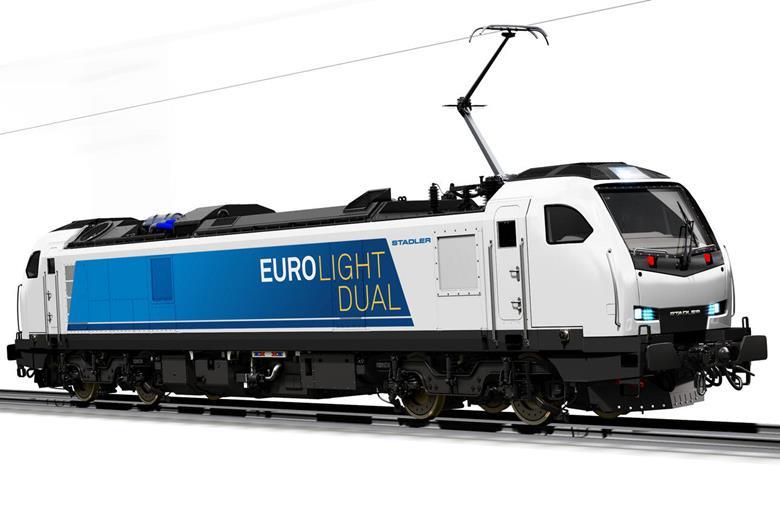 ITALY: Trenitalia has signed a framework agreement with Stadler for the supply and maintenance of electro-diesel locomotives able to operate pull-pull passenger services and rescue trains across the entire network managed by RFI.
The locomotives will be able to rescue two coupled ETR1000 high speed trainsets on a 1-in-48 gradient, which Stadler said would represent the 'most unfavourable condition in Italy' for such operations.
The four-year framework agreement announced on March 20 includes a firm order for an initial 13 locos, with 10 years of full maintenance extendable for two further five year periods.
The four-axle locos equipped for 3 kV DC and diesel operation at up to 160 km/h will be the latest variant in Stadler's Eurolight family. They will have a compact design and lightweight monocoque structure giving an axleload not exceeding 20 tonnes, making them suitable for use on both main and secondary routes. The locomotives are to be equipped with ETCS Baseline 3 Release 2, SCMT and SCC safety systems.
The locomotives will have regenerative braking and an AC traction system with one inverter per axle to provide a high level of redundancy. The drawgear will be suitable for the installation of either a standard UIC coupling or an automatic coupler.
'The Eurolight family of universal locomotives have a multitude of applications and can run on all types of lines', explained Stadler Valencia CEO Iñigo Parra. 'The innovative and cost-effective solution will provide environmentally friendly rail transport services and meet the demands of Trenitalia reliably, efficiently and productively.'