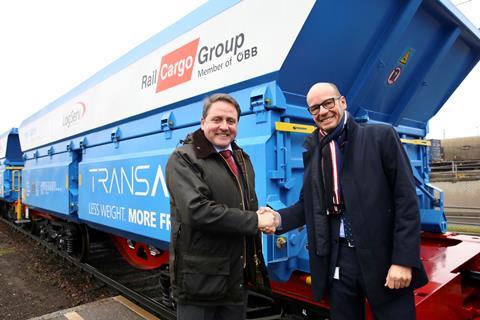 AUSTRIA: Testing is underway with TransANT modular wagons with exchangeable bodies which Rail Cargo Group has developed in conjunction with its customers.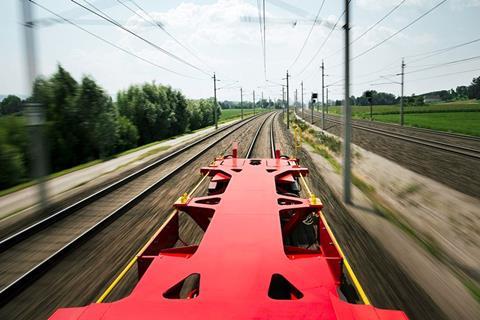 The wagons are available in lengths between 10 m and 21 m. The basic vehicle with no body can be used to carry intermodal containers, or a range of specialist removable bodies can be mounted on the vehicle to handle other traffic.
They are produced using Voestalpine's Alform high strength steel, which RCG said makes the underframe 20% lighter than conventional designs. This enables the payload to be increased by 4 tonnes, reducing the number of wagons needed and thus costs for shippers.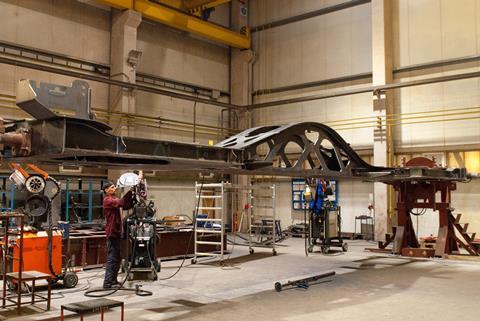 Voestalpine's logistics business LogServ has taken delivery of an initial 13 TransANT wagons with bodies designed to carry ore, while construction material supplier Bernegger is testing the loading and unloading of aggregates using 20 wagons which can carry two 20 ft open top containers.
RCG said TransANT was 'an indication of how the business model for rail freight focuses on specific customer needs and delivers a future-oriented product that sets new industry standards.'