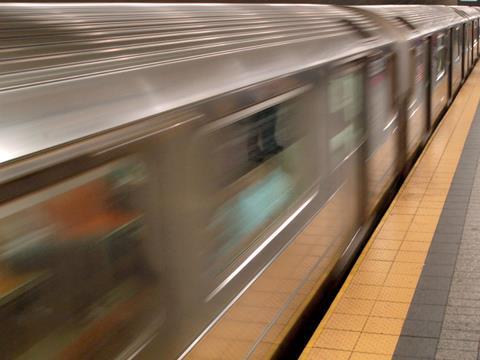 USA: New York Metropolitan Transit Authority carried out the test of an inflatable plug in a metro tunnel as a defence against flooding on May 15, as a demonstration project to examine the possible use of this technology across the network.
The 9 m long plug has a diameter of 4 m. It was placed in a tunnel to the north of South Ferry station, which was badly damaged by flooding caused by Superstorm Sandy last year.
Testing, as well as research and development, has been funded by the US Department of Homeland Security. Further testing could be carried out on another part of the metro, but a test with pressurised water will not take place at South Ferry.