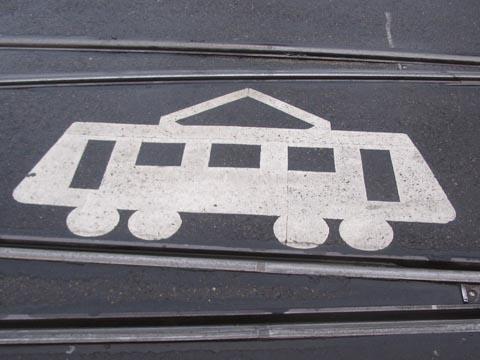 Following surveys by a Russian firm, the government of Myanmar has dropped plans for a 50 km metro in the greenfield capital Naypyitaw, saying the population density is too low.
Delhi Metro Rail Corp opened a 3·3 km branch of the Green Line from Ashok Park Main to Satguru Ram Singh Marg and Kirti Nagar on August 27; trains from Mundka run alternately to Inderlok or Kirti Nagar.
Alstom has held preliminary discussions with the city of Beograd for studies into the feasibility of a metro.
Japanese consultants commissioned by the Dhaka Transport Co-ordination Board have proposed a 19·5 km corridor from Uttara to Motijheel via Pallabi with 16 stations for a metro which would be completed in three stages in 2016-20.
The US Federal Transit Administration has approved the start of preliminary design work for the 24 km Southwest Corridor light rail project which will connect central Minneapolis with Eden Prairie. About half of the estimated $1·25bn cost is expected to come from federal funds.
Chilean Transport Minister Pedro Pablo Errázuriz has welcomed proposals to build a light rail route between Viña del Mar and Reñaca at a cost of US$180m. He has also given his support to an 85 km route with 15 stops that would connect Las Condes, Vitacura and Lo Barnechea in Santiago, where tendering is expected to commence during the first half of 2012.
The local authorities in Malmö and København have agreed to apply for EU funding to develop proposals for a direct metro line between the cities, which would offer a 15 min journey time and transfer local traffic from the Øresund bridge. 'Øresundmetro would weave together public transport in København and Malmö in a whole new way', said Ilmar Reepalu, Mayor of Malmö.
The council in the New Zealand city of Christchurch is considering proposals for a light rail line from the centre to the airport, university and suburbs as part of its post-earthquake rebuilding plans.
Punjab Infrastructure Development Board is seeking proposals for the development of a personal rapid transit system in Amritsar on a PPP model.
Trams have returned to Auckland in New Zealand after 55 years, with the launch on August 6 of the 1·5 km, four-stop Auckland Dockline Tram using two 1920s heritage vehicles obtained from Melbourne in Australia.