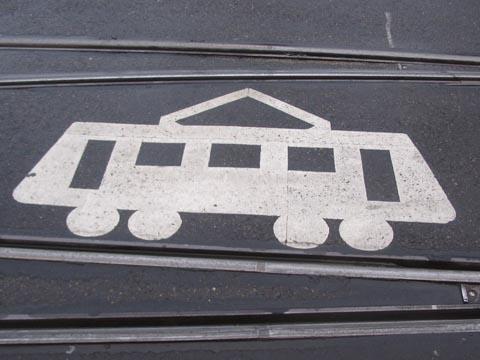 The consortium of Reliance Infrastructure, Reliance Infocomm and Canada's SNC Lavalin has achieved financial closure for the Rs115bn PPP project to build the 32 km Mumbai metro Line 2 from Charkop to Mankhurd (RG 9.09 p17). The consortium, which is investing Rs70bn, has set up the Mumbai Metro Two SPV to implement the project. The Maharashtra government will provide Rs23bn viability gap funding.
Taipei Rapid Transit Corp opened the 12·5 km Luzhou Line from Zhongxiao Xinsheng to Luzhou on November 3. The route shares the Xinzhuang Line as far as Daqiaotou then diverges before Taipei Bridge to run northwest along a 6·4 km underground section to Luzhou. Journey time is around 20 min.
Los Angeles County MTA has released a request for proposals for 74 light rail vehicles costing $335·4m; delivery would start in late 2013. The offer replaces a cancelled agreement made in September 2009 with AnsaldoBreda for the supply of 100 LRVs costing $300m.
Sofia metro has received €250m from the EU Operational Programme for Transport to fund its expansion. About €120m will be used to buy 18 new trains by 2012 to work Line 2; the deadline for tender submissions is December 20. Two stations are to be built at Gorna Banya and Druzhba to provide interchange with suburban rail services.
Budapest transport operator BKV has cancelled its €247m contract with Alstom for 170 Metropolis cars, comprising 22 five-car trains for metro line M2 and 15 four-car trains for M4, as the braking systems differ from those stipulated in Hungarian regulations. Alstom has filed a lawsuit against BKV; the first hearing is due to be held in Nantes on December 12.
The EIB is to lend the government of Catalunya €150m to finance a programme of investments, including metro and suburban rail expansion in Barcelona and the development of public transport outside the city (RG 11.10 p12).
The 2·7 km extension of Delhi Metro Line 3 from Dwarka Sec-9 to Dwarka Sec-21 with two stations opened on October 30.