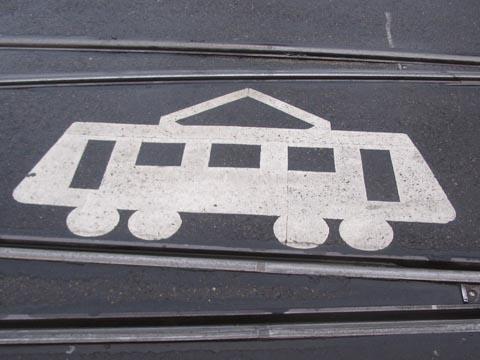 Preliminary designs have been approved for the 16·7 km second phase of Wuhan metro Line 4 with two elevated and 11 underground stations between Huangjinkou, Hanyang and Wuchang railway station. Opening is planned for December 2014 at cost of 104bn yuan. CSR Zhuzhou has won a 400m yuan order to supply rolling stock.
A Chinese firm has reportedly signed a contract to build north–south and east–west light rail lines in Addis Abeba.
Bangkok's BTS Skytrain opened a 5·3 km extension of the Sukhumvit Line from On Nut to Bearing on August 12. Travel between the five new stations is free until January 1.
Sofia council is to seek EU funding for rehabilitation of tram lines from Darvenitsa to Lozenets and along Bul Bulgaria to the National Palace of Culture.
A study is underway for the development of a light rail network in the Angolan capital Luanda, including electrification and doubling of the existing railway for tram-train operation.
Construction of the 12·5 km northwest section of Hangzhou metro Line 2 with 11 stations is to start this month for opening in 2016. Work on the 13-station southeast section began in September 2008 for completion in 2013.
On July 21 China's National Development & Reform Commission gave the go-ahead for construction of Chengdu metro Line 4 to start this year.
A second round of public consultation has been held for a two-line light rail network in the French city of Avignon, with the aim of proceeding to a public enquiry towards the end of 2012. The initial 7·5 km section of Line A with 11 stations from Île Piot to a reopened SNCF station at Le Pontet would open in 2016.
San Francisco's BART has selected the DesignworksUSA subsidiary of BMW to style 1000 metro cars which Alstom, Bombardier, CAF, CSR and Hyundai Rotem are bidding to supply from 2017. 'We figured what better way to lure the drivers of the future onto BART than to hire the company who knows motorists best,' said BART President Bob Franklin.