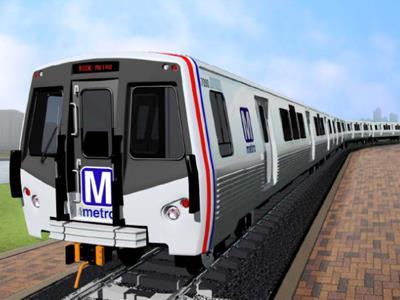 USA: Toshiba Corp announced on January 20 that it has been selected to supply equipment for two rolling stock contracts placed recently by major transit agencies in Washington and Chicago.

Kawasaki Rail Car has ordered Toshiba motors and traction drive systems, including inverters and gears, and train information equipment for 364 Series 7000 cars being supplied to Washington Metropolitan Area Transit Authority under a contract signed in August 2010. Delivery will start in January 2012.

The order includes an option for 64 more cars, taking the total to 428, but with potential for a further 320 as part of WMATA'S ongoing programme to upgrade the Washington metro network and replace its ageing rolling stock.

The second order has been placed by Nippon Sharyo and covers motors and traction equipment, including inverters, for the additional 160 gallery EMU cars ordered from Sumitomo and Nippon Sharyo by Chicago's Metra in September 2010. These EMUs will be used on the 50 km Electric District commuter network in northeast Illinois. Deliveries will start in October 2011.

Toshiba says that it is planning to expand overseas sales of electrical equipment for rolling stock, and hopes to achieve global sales worth ¥200bn by fiscal year 2015. The North American market has been identified as a strong growth area thanks to an upturn in metro and urban rail projects and plans to develop high speed rail.