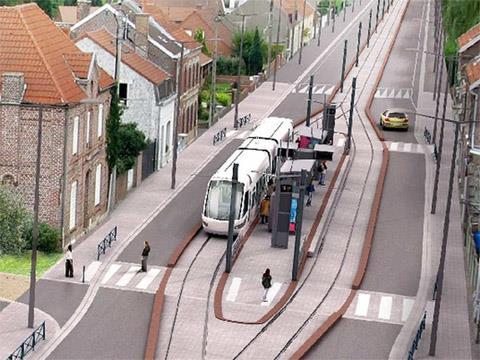 FRANCE: Ceremonies on September 16 launched construction of the €105m third phase of the Valenciennes tramway. Due for completion in 2013, the 15·5 km single track Anzin - Vieux-Condé Line 2 will have 22 stops. Colas Rail is undertaking railway works, Spie electrification and Ineo Rail signalling and telecoms.
It will be operated by Veolia under the Transvilles brand, using Alstom Citadis 302 trams, identical to the vehicles in service on Line 1.
Studies are underway for phase four, a 12·5 km line from central Valenciennes to Crespin with 10 stops.