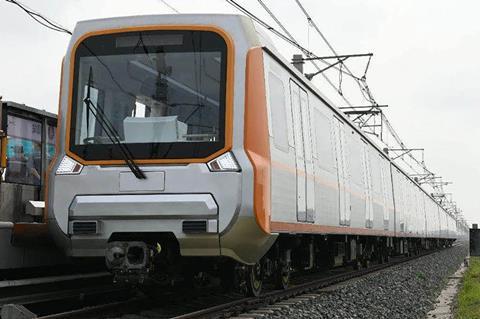 CHINA: The next generation of Type B metro trainset was unveiled by CRRC Tangshan at the fourth World Intelligence Congress in Tianjin, where the driverless train arrived at a platform and opened and closed its doors autonomously.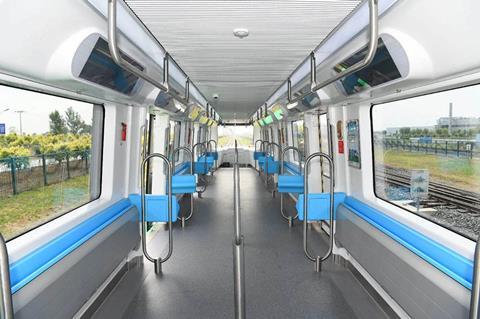 The trainset has been developed in-house by CRRC Tangshan.
The stainless steel body is 10% lighter than older designs, which, along with permanent magnet traction motors and updated air-conditioning equipment, offers a signficant reduction in energy costs.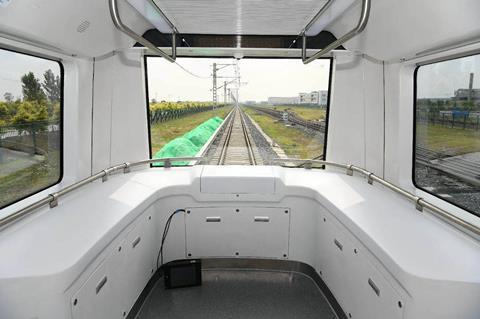 The redesigned interior gives a six-car train a crush loaded capacity of 2 300 passengers, similar to an older seven-car set.