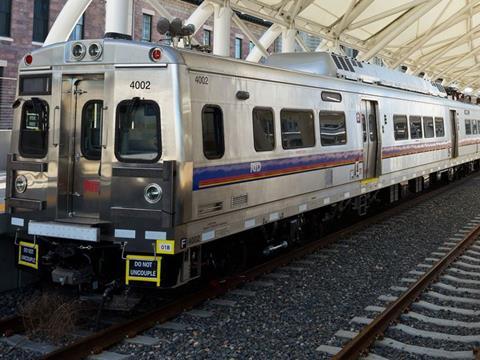 USA: Construction contractor Regional Rail Partners has awarded Wabtec a $27m contract to supply Positive Train Control for the first phase of the North Metro commuter rail line. Announcing the contract signing on November 9, Wabtec said that its Xorail division would also be responsible for integration and project management.
The Regional Rail Partners consortium is made up of Graham Contracting, Balfour Beatty Rail, Stantec Consulting, Parsons Brinkerhoff, Zann & Associates, Communications Connections Consulting, Pinyon Environmental and Iron Horse Architects. It is building the 20 km first phase from Denver Union station to 124th Avenue. Work commenced in March 2014 and the electrified line is scheduled to open in 2018.
The project forms part of Denver Regional Transportation District's 190 km FasTracks expansion programme for light rail and commuter rail in the Denver area. A planned second phase would extend the route by 9 km to 162nd Avenue/Colorado Highway 7.