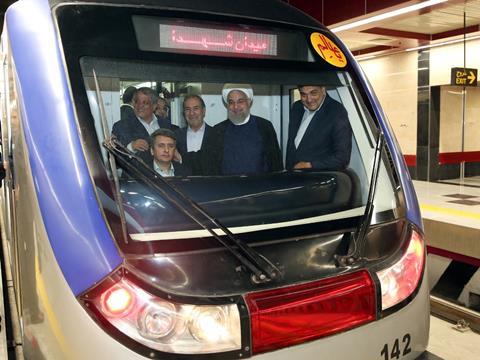 IRAN: President Hassan Rouhani and Tehran Mayor Pirouz Hanachi inaugurated the first phase of metro Line 6 on April 7.
The 9 km underground route runs south from Shohada Square, where interchange is provided with Line 4, to Dowlat Abad. One intermediate station has opened, and six more are due to be commissioned at a later date.
A 23 km northwestern extension from Shohada Square to Kan is scheduled to open in March 2020. When complete, Line 6 will have 27 stations and a capacity of 1 million passengers a day.