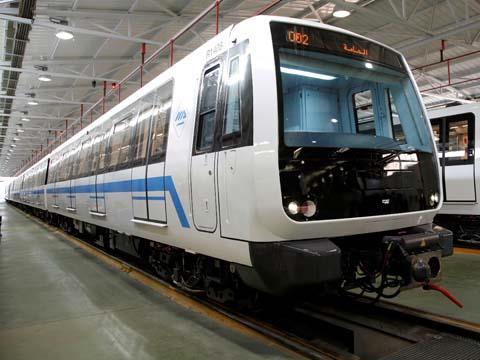 ALGERIA: The start of services on Africa's second metro is anticipated by the end of the year. The Siemens-led construction consortium plans to hand over Alger Line 1 to operator RATP Développement for trial running by the end of September.
The 9·2 km line runs from from Haï el Badr in the southeast of the city to Tafourah Grande Poste in the city centre.
The next stage of the preparation process, expected to begin on July 25, is to test the operation of Siemens' Trainguard MT CBTC equipment. Currently test trains on the line are being driven manually, with a 550 m section within Bachdjarah depot reserved for approving the interface between the CBTC and rolling stock.
Entreprise Métro d'Alger awarded a €380m turnkey contract for electrical and mechanical systems for Line 1 to a consortium led by Siemens in January 2006. Siemens is providing automatic train control, telecoms, electrification equipment and the operations control centre, as well as overall project management. CAF is supplying 14 six-car trains, while Vinci Construction Grands ?Projets is responsible for the 10 stations, tunnel ventilation and construction work to complete the depot.
RATP Développement will operate the line for eight years on behalf of EMA.
Read more on Métro d'Alger in the September 2009 issue of Metro Report International