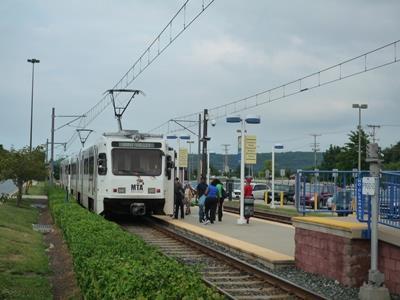 USA: Maryland Transit Administration has selected Alstom to overhaul the fleet of light rail vehicles operated in Baltimore. The signature of the $150m contract was announced on September 3.
Alstom is to renew propulsion systems, automatic train control, CCTV, air-conditioning units, doors, seating and carpets to each of the 53 LRVs. The overhauls are to be carried out at Alstom's plant in Hornell, New York. They are expected to add 15 years to the service life of the ABB-built cars, the first of which arrived in Baltimore in the early 1990s.
The first vehicle will arrive at Hornell in October, and the final vehicle is due to return to Baltimore in May 2018. In order to minimise the impact on passengers, no more than five LRVs will be out of service at any one time.