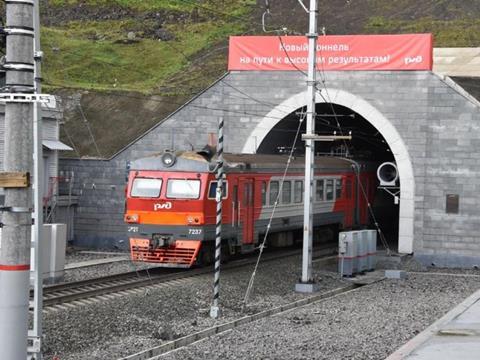 RUSSIA: Completed by Russian Railways at a cost of 7bn roubles, a second bore of the 1 158 m long Tomusinksy tunnel north of Novokuznetsk opened for revenue service on October 3.
The second bore alleviates a significant bottleneck formed by the original single-track tunnel, opened in 1967. This forms part of an avoiding line used largely by heavy freight trains to bypass central Novokuznetsk, which lies on a strategic coal corridor linking the Kuzbass mining region with Mezhdurechensk.
Construction of the second tunnel began in September 2012 with commissioning and test running starting in September 2017.