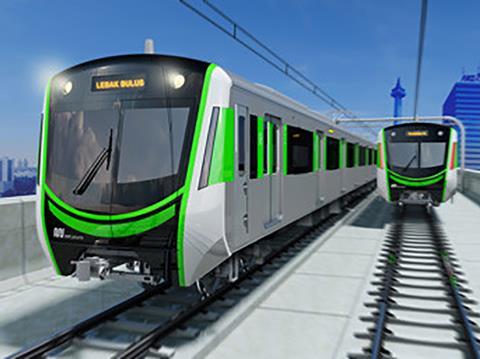 INDONESIA: Melbourne's Monash University is to assist the development of the Jakarta metro under a memorandum of understanding signed by Victoria's Minister for Training & Skills Steve Herbert in Jakarta on May 13.
Under the terms of the agreement, project promoter MRT Jakarta will work with Monash University's Institute of Rail Technology to develop infrastructure projects 'collaboratively', starting with the 15·7 km metro line now under construction.
IRT will provide technical assistance and professional advice to MRTJ, including work to develop technical expertise and rail-specific skills locally. The two partners will also work jointly on drafting technical standards and quality assurance protocols for future urban rail schemes.