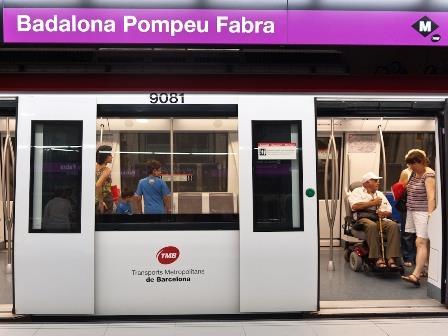 SPAIN: Following the opening of a 0·6 km section of Line 2 from Pep Ventura to Badalona Pompeu Fabra on July 11, the Barcelona metro network now exceeds 100 km in length. The new station opened to the public at 15.00 after the official inauguration ceremony.

The network is now 100·2 km long with 137 stations. In total 15·6 km of tunnel and 14 stations have entered service in the last two years, notably the first sections of Lines 9 and 10, and an extension of Line 3 from Canyelles to Trinitat Nova. A 2·2 km extension of Line 5 between Horta and Vall de Hebrón, with three stations, is due to open shortly.

Operator TMB scored its highest mark yet in the latest customer satisfaction survey, achieving 7·24 compared with its previous score of 7·09. Ridership has risen to 160·9 million journeys in the first five months of 2010, an increase of 3·8 million compared with the same period in 2009.