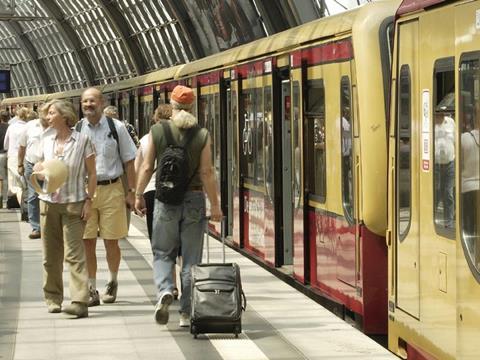 GERMANY: DB Netz is to replace mechanical train stops on the Berlin S-Bahn network. Over the next 10 years, electronic speed supervision using balises will be introduced at a cost of €130m.
Tests have been carried out between Hermannstrasse and Sonnenallee on the southern ring, and the first part of the S-Bahn to be equipped will be Route S1 between Frohnau and Schönholz. A further 19 stages will follow, with successive batches of rolling stock fitted with balise readers, on-board processors and cab displays.
Existing electronic interlockings will need to be replaced, but any new interlockings will be designed to work with the speed supervision equipment.