Book review.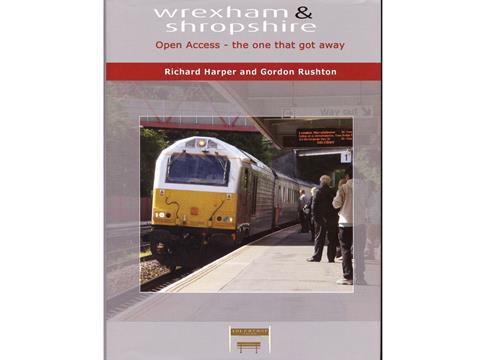 by Richard Harper and Gordon Rushton
The introduction of on-rail competition through open access was one of the tenets of the UK's Railways Act 1993 and the fragmentation of British Rail. Yet two decades later the number of successful projects can be counted on the fingers of one hand.
Identifying that Shropshire was the only English county without through trains to London, the Wrexham, Shropshire & Marylebone Railway Co was founded in 2006 and launched two years later, operating up to five trains each way per day between London, Telford, Shrewsbury and Wrexham.
Despite achieving customer satisfaction ratings of 97%, Wrexham & Shropshire closed in January 2011, having racked up losses of more than £13m in less than three years. New owner DB Regio decided that with little prospect of profitability the rolling stock could be better deployed elsewhere.
This liberally-illustrated hardback presents the inside story, written by two of the launch team. It reflects on the problems faced by open access operators, including indifference or hostility from other parts of the rail sector, Network Rail and the Department for Transport, and the regulatory regime.
Some of the biggest challenges for WSMR were the Moderation of Competition rules introduced to protect Virgin West Coast services and the investment in the West Coast Route Modernisation, and the problems of getting commercially attractive timetable paths on a complex and congested route.
The authors accept that WSMR made mistakes, misjudging the market, positioning itself as a premium service despite poor journey times, and failing to provide the rolling stock to meet those aspirations. But throughout the book comes a tale of a small but loyal team, with a 'can do' attitude and a determination to try and make it work, whatever the flaws.
ISBN 978-0-9571456-1-0.
£33.00 + post & packing from Adlestrop Press, 15 Rycroft, Furzton, Milton Keynes, MK4 1AH, UK.