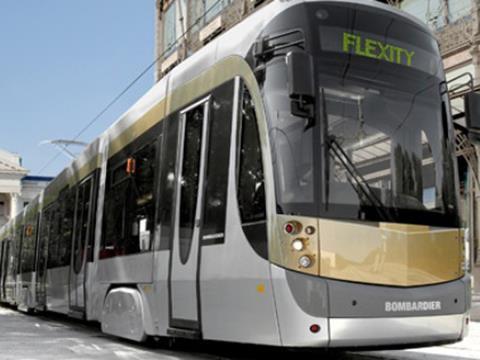 BELGIUM: Brussels transport operator STIB has exercised a €170m option for a further 65 Flexity Outlook trams, Bombardier Transportation announced on October 28.
The order is a follow-on from two contracts signed in 2008, and covers 46 five-section 32 m long T3000 cars and 19 seven-section 43 m long T4000 cars. All are 100% low-floor and 2 300 mm wide.
They will be produced at Bombardier's Brugge plant with bogies from Siegen, and are scheduled to be delivered between January 2013 and the end of April 2015.
STIB placed an initial order for 46 Flexity Outlook trams in October 2003, and took up an option for a further 22 in September 2005. An order for 87 more was placed in January 2008, and the latest option brings the total ordered to 220 trams.
'We aim to reach our strategic objective of acquiring and operating, under competitive terms, a homogeneous fleet of a quality light rail vehicle which has been appreciated by our customers', said STIB Chief Executive Alain Flausch.