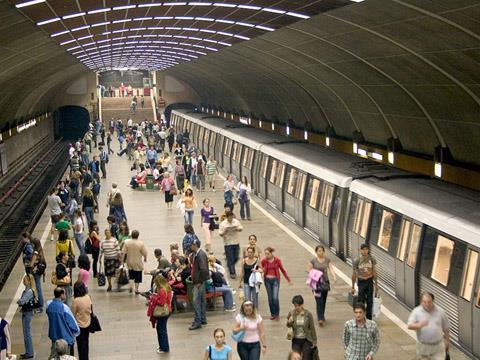 ROMANIA: Bucureşti metro operator Metrorex announced on December 3 that it has postponed selecting a bidder to supply 51 metro trainsets, owing to the 'complexity of the offers'. The winner was due to be announced on December 1, but will now be announced by March 10.
On September 22, five companies submitted bids to supply 51 six-car trainsets for metro Line M5. This would be financed from the government and a loan from the European Investment Bank.
The bids are to be judged on price (60%), technical performance (15%), delivery terms (12%), maintenance costs and conditions (8%), and warranty terms (5%). The maximum price was specified at €440m; the price per train from each bidder was as follows:
PESA: €6·5m
Alstom: €6·3m
CAF: €6·06m
CSR Qingdao Sifang: €5·22m
Astra Vagoane Călători: €5·1m
Astra was disqualified because it did not meet the criterion of having a minimum turnover of €330m in the past three years.
On November 24 Metrorex signed a €47·2m contract with CAF for another eight six-car trains, after it announced earlier that month that it was to exercise the option.