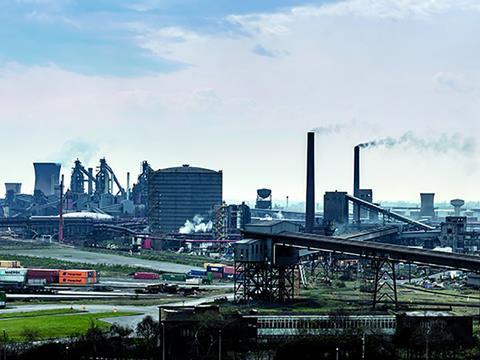 BRITISH STEEL: The Official Receiver named Ataer Holdings as preferred bidder for the whole of the British Steel business on August 16. Heads of agreement have been signed, triggering a two months of exclusive talks and detailed due diligence ahead of the planned sale of the Scunthorpe-based steel maker and its subsidiaries. British Steel supplies 95% of the rails used by UK infrastructure manager Network Rail.
Ataer is a subsidiary of Turkey's armed forces pension scheme Oyak, and has a 49% stake in Turkish steel group Erdemir. It said the British Steel sale process had attracted nearly 80 bidders from across the world, with its 'strategic vision' for the company differentiating it from other bidders. Subject to successful completion of detailed inspection by the end of October, Ataer expects to complete the handover this year.
'We, as OYAK, Turkey's largest professional pension fund, believe in the importance of merging world league players into our group', said OYAK General Manager Süleyman Savaş Erdem. 'Accordingly, we have achieved one of the biggest achievements of the Turkish steel industry and signed a preliminary agreement to buy UK industrial giant British Steel. We will continue to evaluate opportunities globally in line with our growth-oriented vision and we will continue our investments to provide sustainable high benefit to our members.'
The acquisition of British Steel would enable the Turkish group to 'increase its effectiveness in the value chain and the weight of value-added products in its final product portfolio', said Toker Özcan, head of OYAK's Mining Metallurgy Group, adding that 'our priority will be to increase the production capacity and to invest in clean steel production'.
GMB National Officer Ross Murdoch said the trade union 'looks forward to engaging with the new management as soon as it is established to ensure direct employment protection and decent terms and conditions for the workers who have been put in this position through no fault of their own.'
British Steel was formed when the former Tata Steel Long Products Europe business was bought by investor Greybull Capital for a nominal £1 in June 2016. It was subsequently hit by a drop in orders widely attributed to the uncertainty surrounding Brexit and the weakness of the pound, and sought government financial assistance. Following the failure of rescue talks, the High Court ordered the company into compulsory liquidation on May 22. The Official Receiver was appointed as liquidator, with Hunter Kelly, Sam Woodward and Alan Hudson of EY appointed to act as Special Managers to assist.