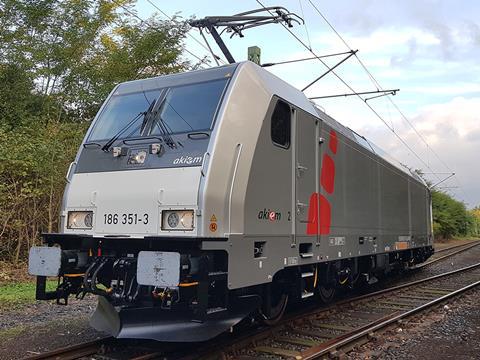 EUROPE: Canadian pension and insurance investor CDPQ has completed the acquisition of locomotive leasing company Akiem from SNCF Group and DWS.
Exclusive negotiations with CDPQ began in August following a competitive auction. Closing of the transaction was announced on December 9 following staff consultations and regulatory approvals, in particular from the French competition authority.
Akiem was founded by SNCF in 2008 as the French rail sector opened up to competition, and infrastructure investor DWS acquired a 50% stake in 2016. It now has 250 employees, with its headquarters in France and eight European offices. It has more than 600 locomotives and 46 passenger trains leased to over 80 customers in 21 countries, with 2021 revenue of nearly €220m and EBITDA of around €150m.
'Akiem's size and positioning across the entire value chain, including maintenance, give it a significant competitive edge', said Emmanuel Jaclot, Executive Vice-President & Head of Infrastructure at CDPQ. 'With three quarters of its fleet already operating on electricity, Akiem offers a sustainable response to the challenges of decarbonising transport — a solution that appealed to us from the start.'
Akiem CEO Fabien Rochefort said 'we intend to pursue our growth strategy and will continue to innovate to strengthen the quality and performance of our freight and passenger solutions'.
The French national railway's Deputy CEO for Financial Strategy Laurent Trevisani said the sale was 'fully in line with SNCF Group's strategy to become a world leader in sustainable mobility for passengers and goods'. It would contribute €800m to the reduction of debt, and finance rail activities including 'our two strategic assets, Keolis and Geodis, which are growth drivers of the group'.