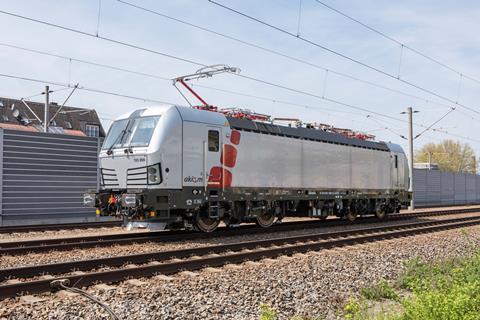 EUROPE: Leasing company Akiem has awarded Siemens Mobility a firm order to supply a further 15 Vectron AC and Vectron MS electric locomotives in 2025-27.
The order announced on July 31 has been placed under a framework agreement for locomotives, ancillary equipment and services signed which was signed in August 2021. The 6·4 MW locos can be delivered with a maximum speed of 160 or 200 km/h.
Akiem ordered an initial 20 locomotives in December 2021, and a further 65 in August 2022.
'With this fleet of 100 Vectrons we will address the needs of freight and passenger operators in 11 countries and further support sustainable rail transportation in Europe', said Akiem CEO Fabien Rochefort.
Siemens Mobility has now sold more than 1 800 Vectron locomotives to 66 customers in 16 countries, and the type has been approved for operation in 20 European countries.