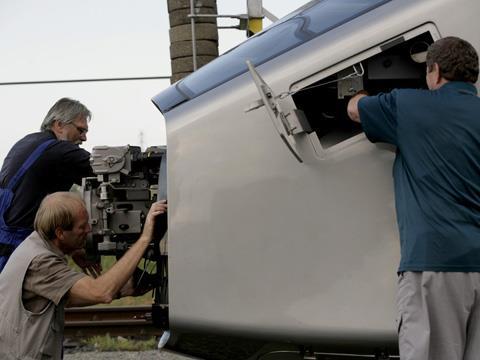 ALSTOM: A 'strong commercial rebound' was seen in the last financial year, Alstom Chairman & CEO Patrick Kron announced on May 4. Demand is being driven by developing markets, which accounted for 60% of booked orders and 'demand is expected to continue to grow' in these areas, opening 'a new business phase' for the group.
Alstom reported group sales up 6% to €20·9bn for the year to March 31 2011, although operating income of €1·6bn was down 12%. Net profit of €462m was down 62% from the previous year's record figure, owing to non-recurring charges including the acquisition of the Grid business. Operating margin was 7·5%.
Orders totalled €19·1bn, up from the low level of the previous year, with a 'challenging' trough in the first half of 2010-11 followed by 'positive momentum' in the second half with 'numerous successes in emerging markets'. Developed economies remain 'sluggish', and Alstom Transport has announced workforce reductions in Italy, Germany and Spain.
Transport sales declined slightly to €5·6bn, with a stable 7% operating margin. There were large orders for locomotives in Russia and Kazakhstan, regional trains in France and Sweden, high speed trains in Morocco, metros in Canada, Santo Domingo, Panamá, India and Brazil and trams in France and Tunisia. Maintenance contracts were registered in the USA and signalling contracts in Europe and China.
Research and development expenditure was maintained, with Transport investing in 'high end segments' but also developing products targeted at emerging markets. Alstom says it is 'maintaining a strong focus' on service and turnkey capabilities to differentiate itself from competition.