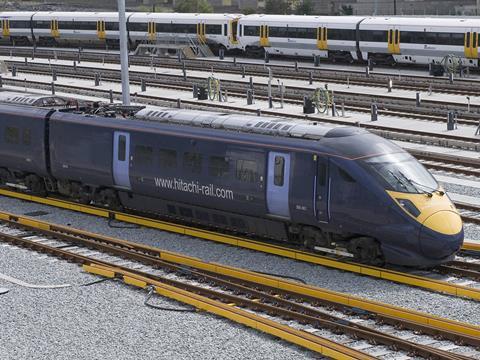 INTERNATIONAL: Representatives from European Union and Japanese railway operators and the supply industry attended the first meeting of the EU-Japan Industrial Dialogue on Railways which was held in Brussels on March 27.
The event was organised by the European Commission's Internal Market & Services department and Japan's Ministry for Land, Infrastructure, Transport & Tourism, within the framework of ongoing EU-Japan free trade negotiations.
Following the fifth round of negotiations in early April, the European Commission is to asses Japan's commitments to eliminating non-tariff barriers and decide whether to pursue negotiations; UNIFE says many open points remain with respect to the Japanese regulatory and procurement system.
The European Commission said the aim of the dialogue was to promote 'mutually beneficial co-operation and information exchange' to facilitate bilateral trade in the railway sector, from both a business and governmental perspective.
During a workshop on market access, UNIFE called on the Japanese government to ensure 'transparent, predictable and non-discriminatory' application of the operational safety clause, and asked for improvements to procurement procedures such as the online publication of information on upcoming and past tenders.
CER stressed that European railway and infrastructure managers are positive towards an EU-Japan free trade agreement provided it opens up opportunities for each side, and it believes there is a need to increase mutual recognition in order to simplify access to the markets.