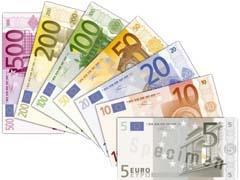 UK: HSBC announced on November 4 that it had agreed to sell rolling stock leasing business Eversholt Rail Group to the Eversholt Investment Group consortium of funds managed by 3i Infrastructure, Morgan Stanley Infrastructure Partners and STAR Capital Partners.
One of the three rolling stock leasing companies (ROSCOs) formed in 1994 as part of the privatisation of British Rail, Eversholt owns around a third of the UK's passenger rolling stock, and offers a range of leasing and asset management services for the passenger and freight markets.
HSBC acquired the business for £726·5m in 1997. It changed its name from HSBC Rail back to Eversholt in January 2010 in preparation for a sale. The deal is expected to close by the end of the year and values Eversholt's gross assets at £2·1bn, 'modestly above the carrying value at which such assets are stated in HSBC's accounts', according to the bank.
Eversholt Rail Group comprises holding companies European Rail Finance Holdings Ltd, Eversholt Rail Holdings (UK) Ltd and Eversholt Finance Holdings Ltd, which in turn have a further seven subsidiary companies.