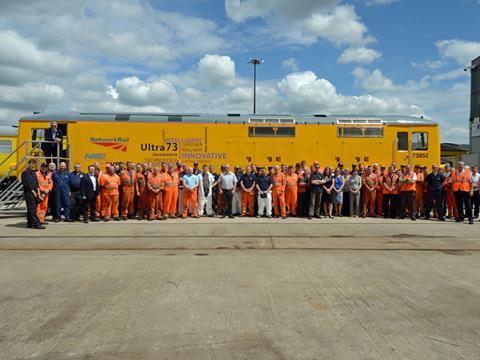 UK: Loram Maintenance of Way announced its acqusition of a 51% stake in Derby-based rolling stock maintenance and engineering business Railway Vehicle Engineering Ltd on September 4.
'Loram has invested in RVEL because it is a profitable business that complements Loram's existing portfolio of products and services, and supports our plans for European expansion', said the US firm's President & CEO Philip J Homan.
RVEL Managing Director Andy Lynch said that 'bringing together RVEL's vehicle maintenance and overhaul skills with Loram's on-track maintenance business delivers significant benefits to our customers and employees, as well as creating major opportunities for future, sustainable growth. Loram's significant investment in RVEL will enable the company to exploit exciting opportunities in UK and European markets. There will be substantial investment in the business to enhance and grow our range of services.'
The RVEL management team will remain the same, but with two additional directors appointed by Loram.