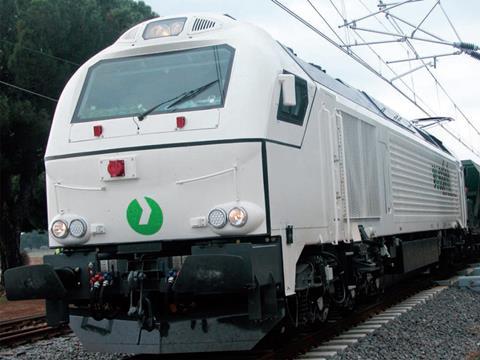 EUROPE: Stadler Rail completed the acquisition of Vossloh's Valencia-based Rail Vehicles locomotive and light rail vehicle manufacturing business with effect December 31. This followed the completion of the regulatory approvals process for the agreement, which had been signed on November 4.
The Rail Vehicles business generated sales of €223·2m in 2014, and €182·4 in the first nine months of 2015. Vossloh said the capital gain from the disposal meant its equity would increase by a 'middle to high double-digit million' amount, and reduce net debt.
Vossloh said the completion of the sale was 'an important step' in the implementation of a medium-term strategy for the group which was approved in December 2014 and will see it focus on infrastructure activities. The remaining business units of its Transportation division, the Locomotives unit in Kiel and Vossloh Electrical Systems, are expected to be sold no later than 2017 or transferred to a partnership that is 'no longer controlled by Vossloh'.