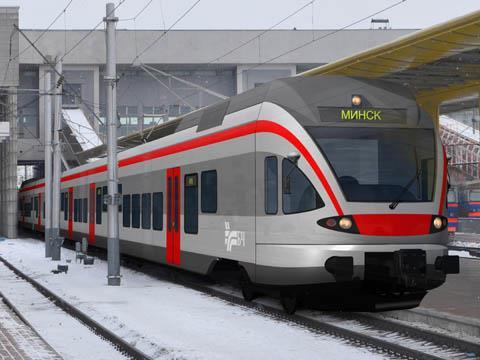 STADLER RAIL: The past year's results were dominated by the falling value of the euro against the Swiss franc and the EU debt crisis, Stadler Rail announced on June 15.
Although orders received in 2011 were below the average of the past few years, the high levels of orders received in 2008-10 enabled the company to increase turnover by SFr300m to SFr1·39bn in 2011 and the workforce by 1000.
With two-thirds of its workforce in Switzerland and two-thirds of Swiss production being for the export market, Stadler said it 'needs to fight even harder for orders' because of the strong franc.
Establishing new markets is becoming increasingly important to Stadler, which 'sees great potential' in the former USSR, where it has won contracts from Belarus, Estonia and Russia. Customers in the region often require local input, and Stadler is looking at setting up a production site in Minsk if it receives an expected order to supply an additional 19 trains for Belarus.