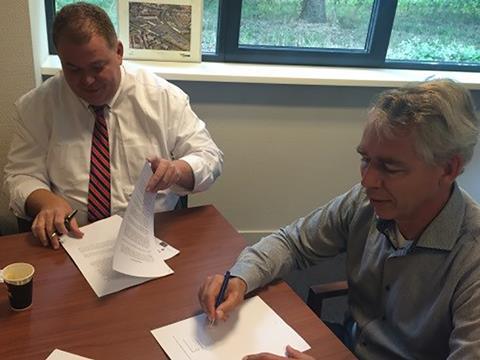 USA: European company Strukton Rolling Stock and US firm AmePower have signed an agreement to co-operate in the power electronics market, saying that this will enable the two companies to help transport operators refurbish or acquire rolling stock 'in the most sustainable, flexible and efficient way'.
Strukton Rail sees the agreement as just a first step in the North American market, where it has established its Strukton Rail North America subsidiary in Columbia, Maryland, to provide 'smart' maintenance services for infrastructure and rolling stock.
Strukton and AmePower have worked together for several years. 'We know the US market and have 20 years of experience in power electronics, but Strukton Rolling Stock brings additional experience in the specialised field of railways', said AmePower Managing Director Luis Contreras on October 4.