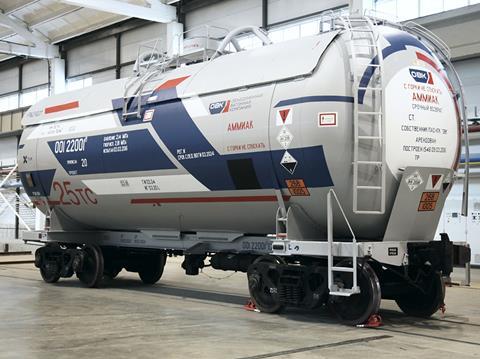 RUSSIA: United Wagon Co has announced plans for a secondary public offering of ordinary shares on the Moscow stock exchange.
UWC intends to place up to 2·5 million additional shares from the end of April. The exact dates are to be confirmed, and the price would be determined by the board based on the market value. Renaissance Capital, BCS, IC ITinvest and Aton are joint bookrunners.
'We are happy to announce another step forward', said CEO Roman Savushkin on April 18. 'The shares will be offered to a wide range of investors including institutional and retail ones. The SPO will raise extra capital to implement our strategic projects and optimise the debt load. Achieving these goals will contribute to further growth of UWC's financial indicators and its market value.'
UWC produced 4 600 wagons in the first quarter of 2017, a 51% increase on the same period in 2016 and in-line with its aim of producing between 18 000 and 20 000 wagons this year.