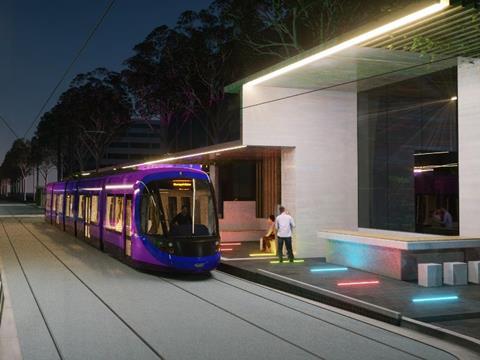 AUSTRALIA: The Australian Capital Territory government and Canberra Metro consortium signed the PPP contract for the first phase of the Canberra light rail project on May 17. Financial close is expected in the coming weeks, with the value of around A$710m still to be finalised.
Canberra Metro was selected as preferred bidder in February. It comprises Pacific Partnerships, CPB Contractors, John Holland, Mitsubishi Corp, Aberdeen Infrastructure Investments, Deutsche Bahn International and CAF.
Construction is due to be completed in late 2018, with passenger services scheduled to start in early 2019. Canberra Metro will provide 20 years of operations and maintenance with an average annual availability payment of around A$64m. This would rise from A$48m in the first year of operation to A$75m for the final year.
The ACT government is to provide a contribution of A$375m in 2018-19, using proceeds from asset sales. The government says that over the 20-year operations period the contract will account for less than 1% of its expenditure. It also said that the federal government had increased its contribution to A$67m.
Stage 1 of the network will run for 12 km from Alinga Street to Gungahlin with 13 stops. Services would run at peak frequencies of 6 min using a fleet of 14 light rail vehicles that CAF is to supply as part of the consortium.
From July 1 the Transport Canberra agency will co-ordinate bus and light rail planning, timetabling and fares.